IF YOU SEND US A TEXT MESSAGE AND DO NOT RECEIVE A REPLY, PLEASE UNDERSTAND WE ARE NOT IGNORING YOU. UNFORTUNATELY, WE DO NOT HAVE CELL SERVICE AT OUR RANCH AND WILL NOT RECEIVE YOUR MESSAGE. BECAUSE WE DO NOT HAVE CELL SERVICE, WE DO NOT EVEN OWN A SMART PHONE. HENCE, WE DO NOT SEND TEXT MESSAGES AND CAN ONLY COMMUNICATE VIA EMAIL.
We are very prompt in replying to email inquiries. So, if you contact us by email and do not receive a reply, please check your SPAM folder. If you still do not see an email from us, please feel free to call us at 928-757-1437 or provide your phone number and we will call you. HOWEVER, PLEASE BE ADVISED THAT I AM UNABLE TO HEAR ON A PHONE, SO I RESPECTFULLY REQUEST THAT YOU TRY TO EMAIL US FIRST. In the recent past, it seems that some of our emails have gotten lost in cyberspace, leading people to believe we have not responded to them. Please rest assured that if we receive an email inquiry from anyone, we reply to each one, even if we do not have what you are looking for.
FEATURED KITTEN
Born on 11-30-2020, this F6 baby boy was sold. Unfortunately, his new owner was involved in an accident and was severely injured. She is, therefore, unable to pick up her little boy and asked that we try to resell him. This boy is super sweet. He loves people. He loves to be held. And he loves to play. His price has been reduced to $1200. His pictures do not do him justice. He is very golden colored with wonderful contrast to his spotted pattern. He would do great as a cherished pet OR as a future stud for a qualified breeding program. If you are interested in adding him to your family, please contactarden@camelottaspots.com.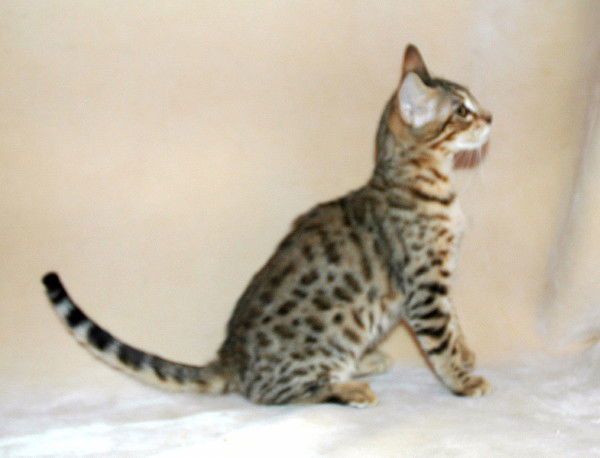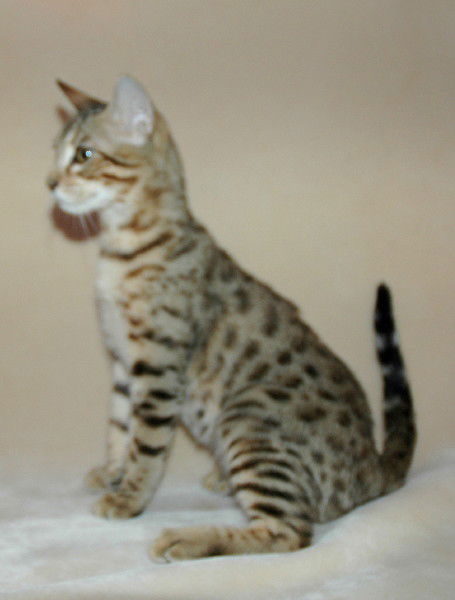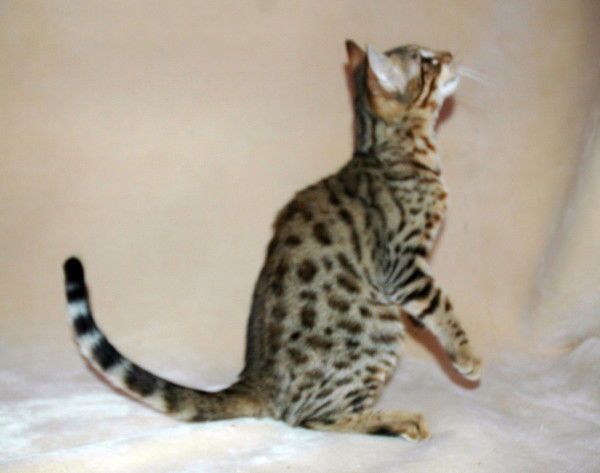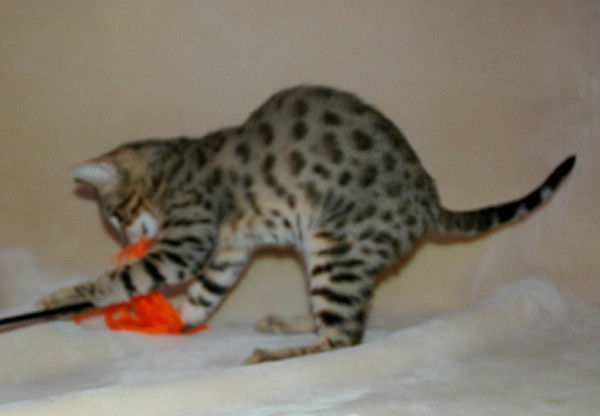 On March 25, 2021, Rennaisance Rose and Anton produced a beautiful litter of FIVE F6 kittens. There are three males and two females available in this litter. One of the females has a marble pattern and will be available as a PET only for $900. The other female is priced at$1200 and the three males are priced at $1500. If you are interested in any of these babies, please contact arden@camelottaspots.com.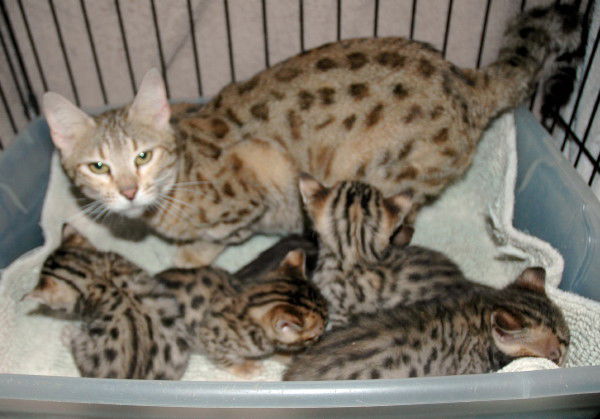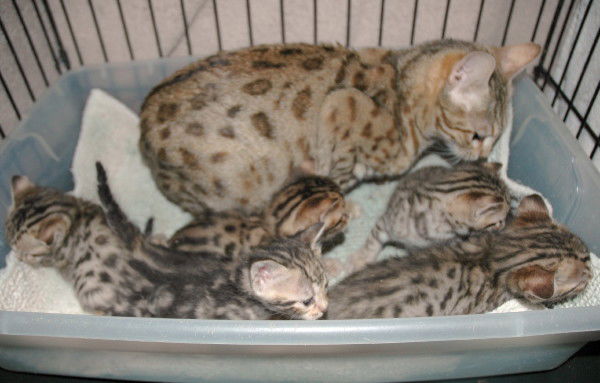 Born on March 4, 2021. Vivian and Weston produced four F6 SBT kittens. Three males and one female. All four kittens are available. The female is the smallest kitten in the pictures. Males are $1500. Female is $1200.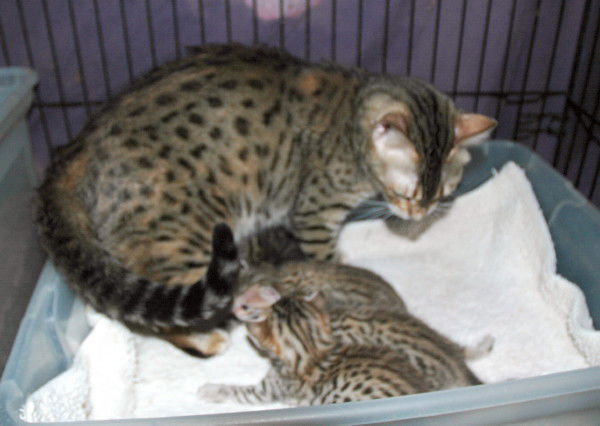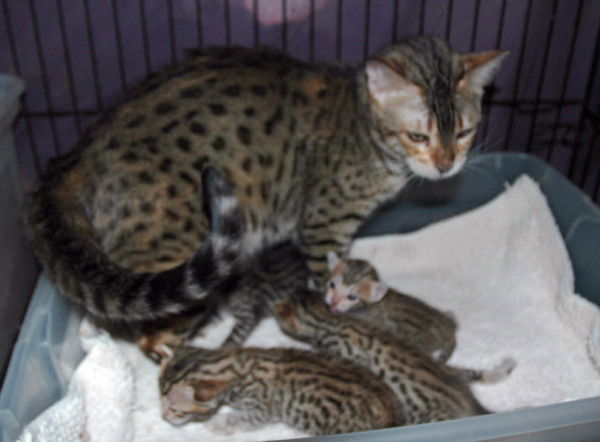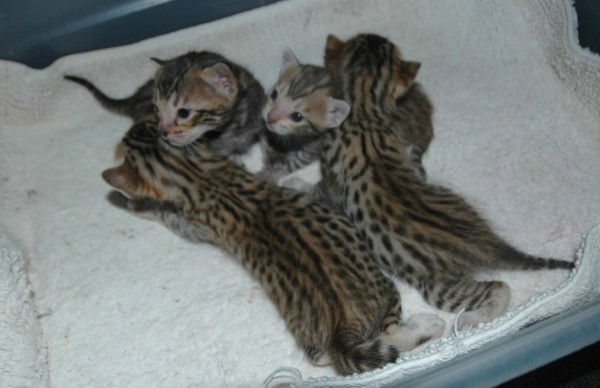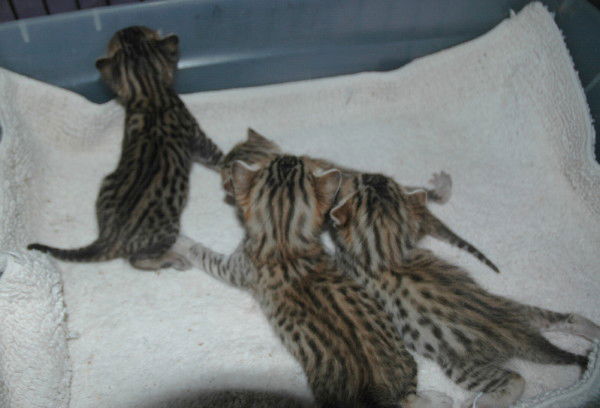 On January 20, 2021, Mischa welcomed into this world SEVEN high percent F4 kittens! Mischa is a big girl, but we had no idea she was carrying this many kittens! At 16% mathematical percent serval, these kittens are midway between an F2 and an F3 in mathematical serval percentage. There were four girls and three boys but, sadly, one male and female did not survive. All five of the remaining kittens are doing well. The two male kittens have been sold, but the three females are still available. Pictures of the three females available are posted below. If interested, please contact arden@camelottaspots.com. Reservations for these kittens are currently being accepted.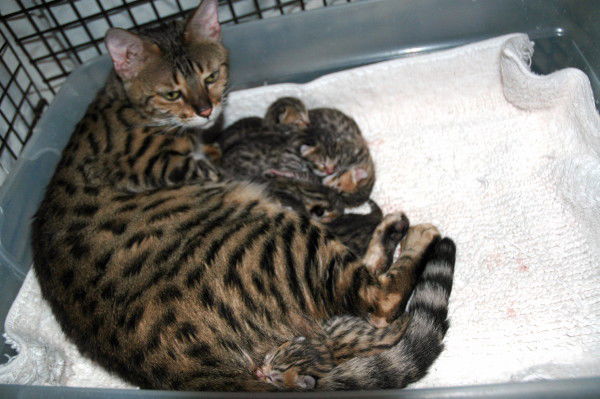 Kitten #3 - Female Kitten #1 - Brown (Black) Spotted - Largest Female in the Litter - Priced at $3200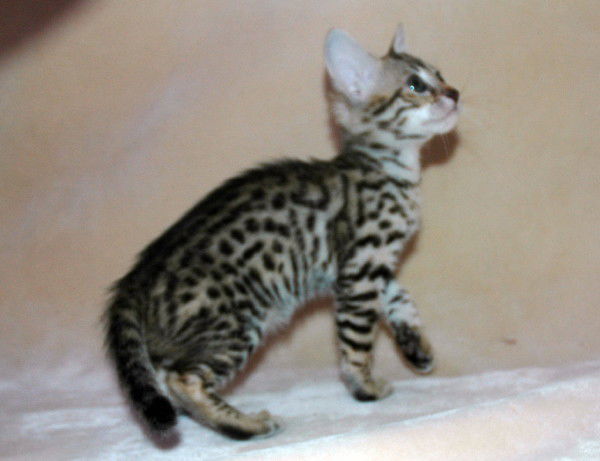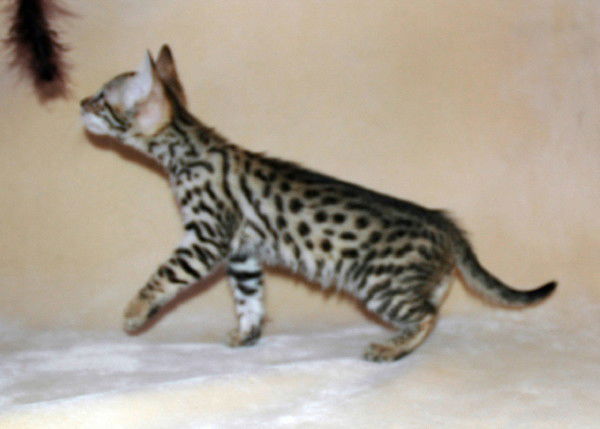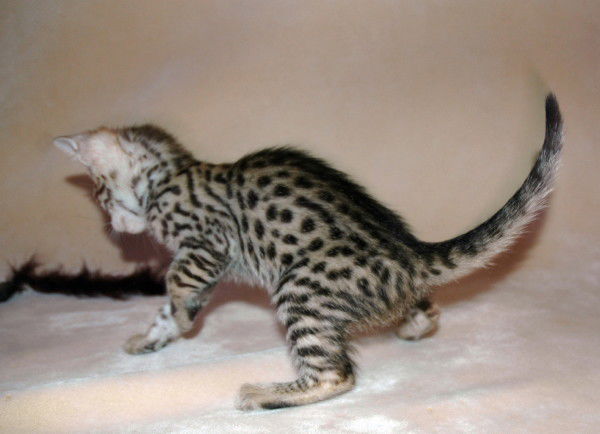 Kitten #4 - Female Kitten #2 - Brown (Black) Spotted - Golden colored - Priced at $3600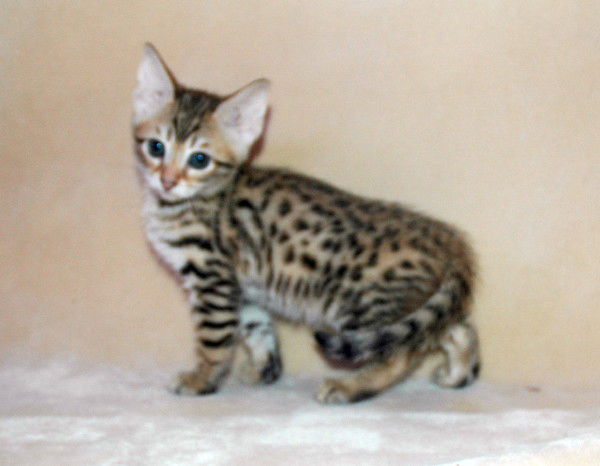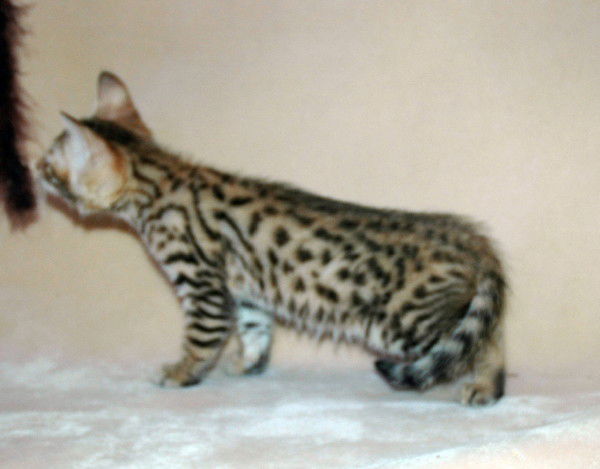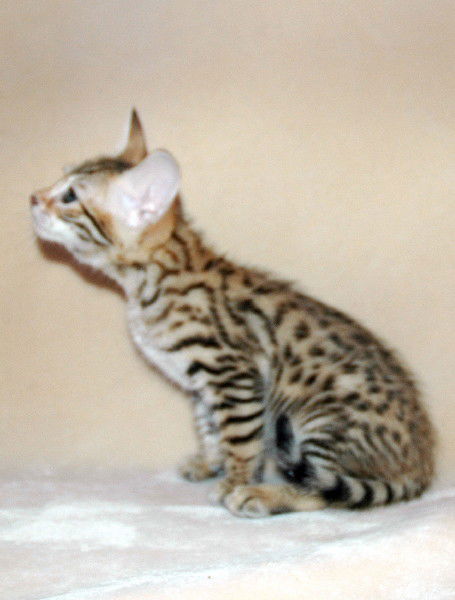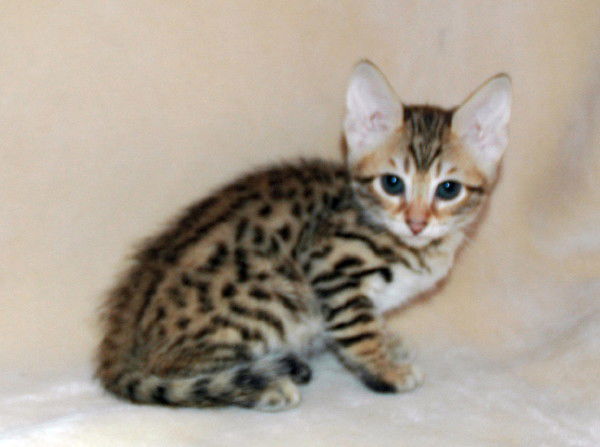 Kitten #5 - Female Kitten #3 - Brown (Black) Spotted - Darker colored - $2800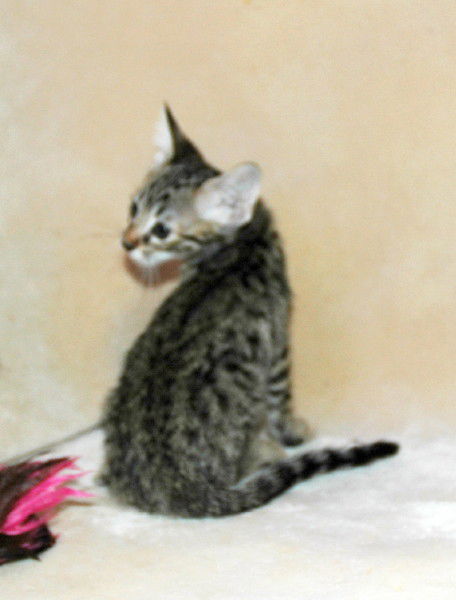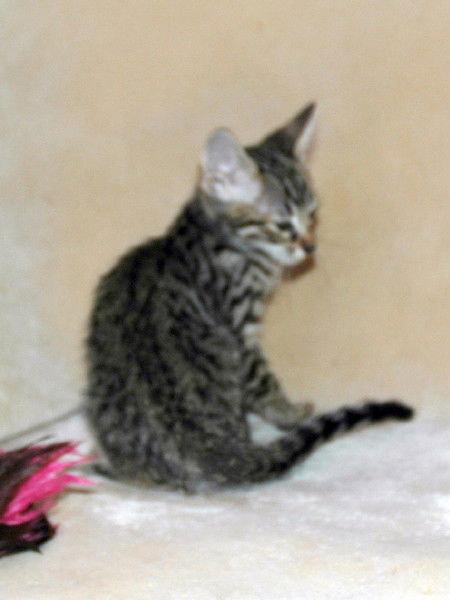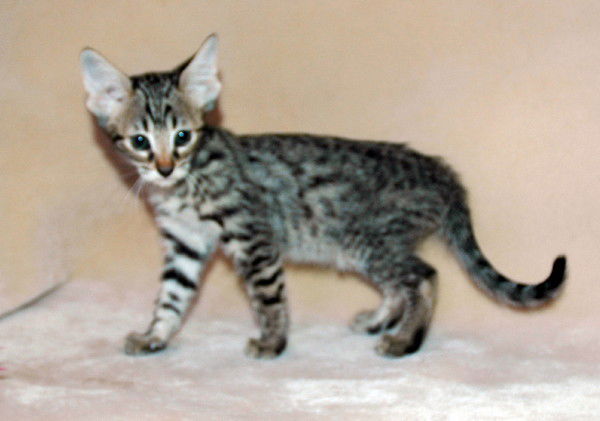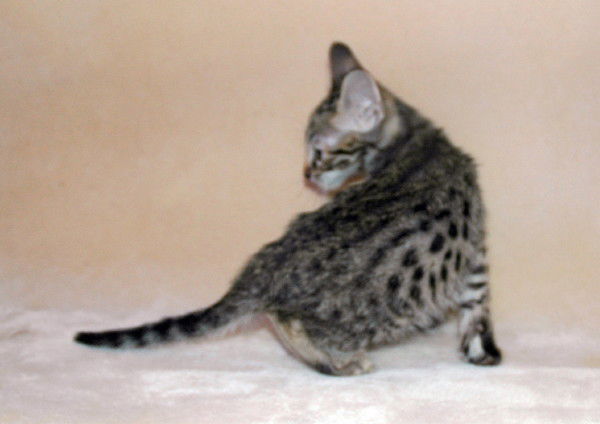 Princess Treyvacious and Infatuated Prince had a litter on November 23, 2020. There are two female kittens and one male kitten in this litter. The male has been spoken for. The two female kittens are still available at this time and should be ready to go to their new homes by February 23, 2021. If interested, please contact arden@camelottaspots.com.
Female #1- Microchip # 990000004467172 - Priced at $1200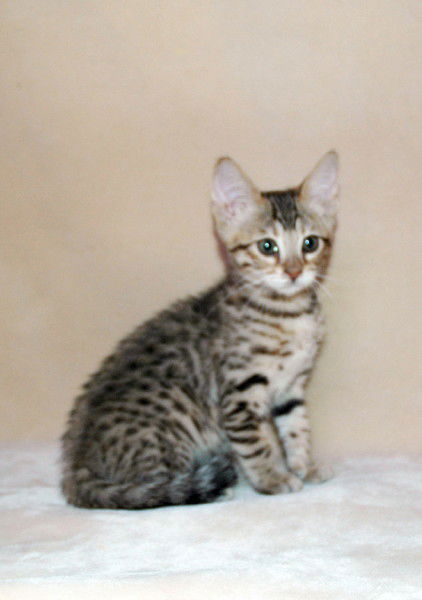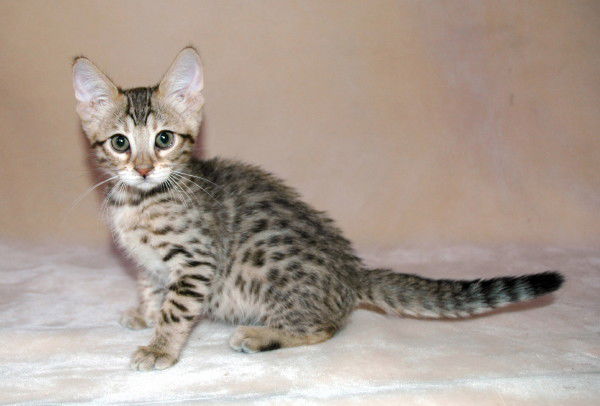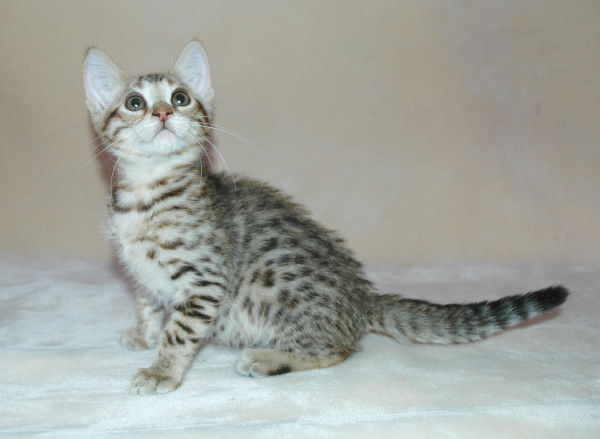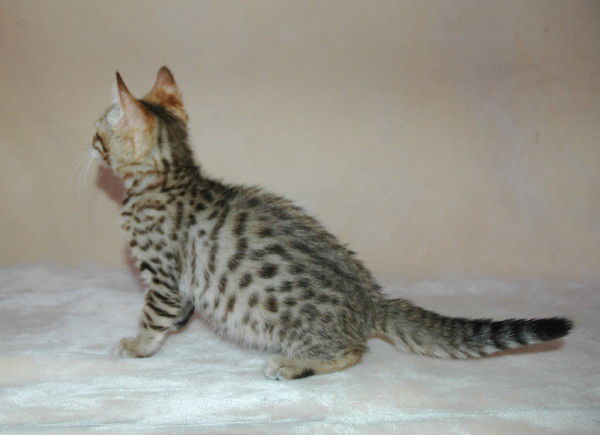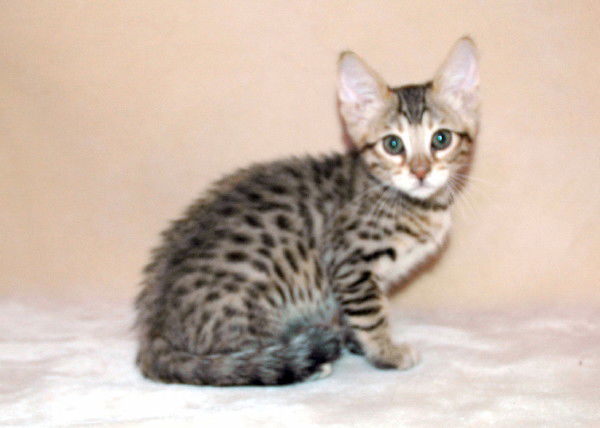 Female #2 - Microchip # 990000004467173 - Priced at $1500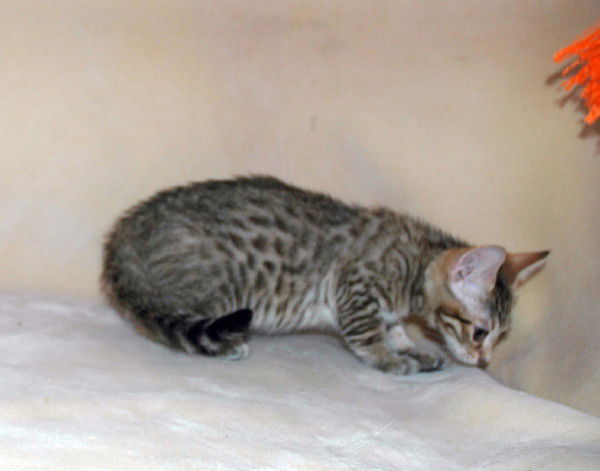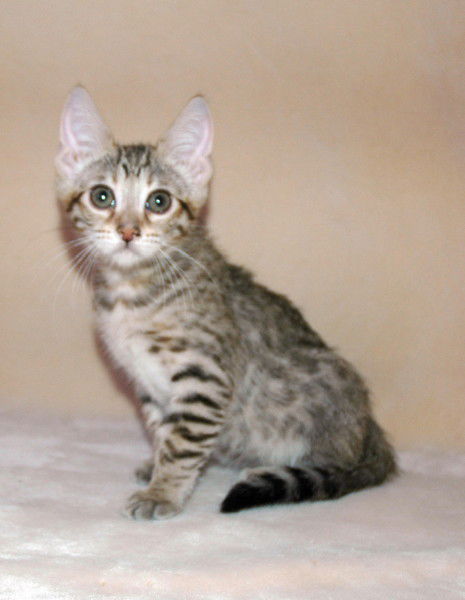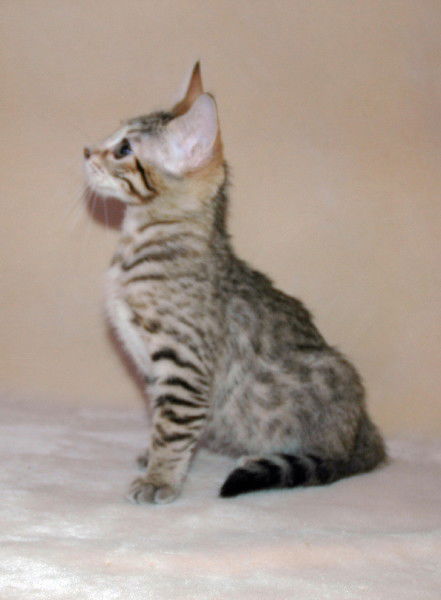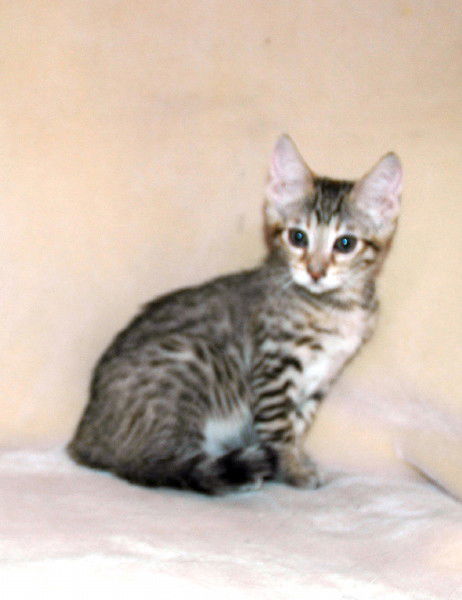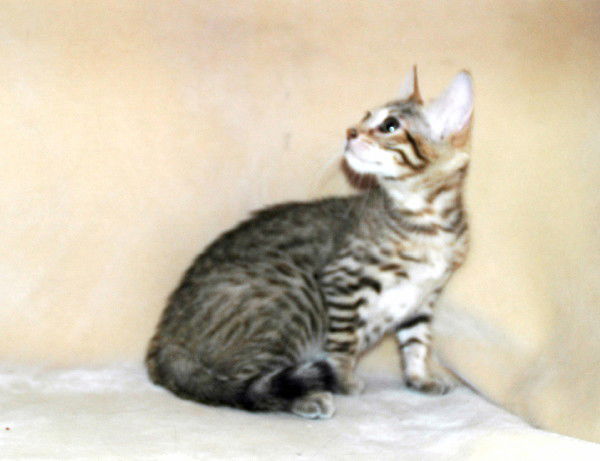 Lady Roseanne and Stetson also produced a litter on November 30, 2020. There are two males in this litter. One of them is still available. Pictures and pricing are below. If interested, please contact arden@camelottaspots.com.
Male Kitten #1 - Available as a pet -$1200