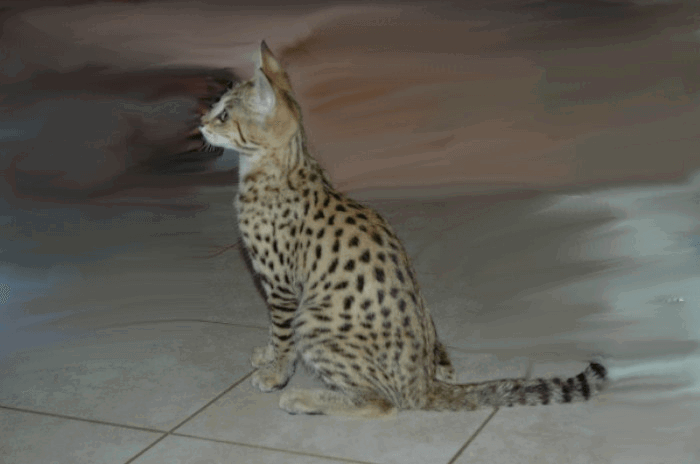 Meet Camelottaspots Charmed Knight (AKA "Charmer"). Charmer is a Lady Madellyn son. His Dad is a DSH, making Charmer an "A" registered Savannah. Charmer was born in March of 2006. Charmer is a high percent F4 at 23% Serval. He was shown extenisvely until he became a fireman (AKA hoser). He sprayed so much and so often that it was impossible to keep his show cage from reeking. We decided to retire him from the show ring and let hm try his hand at breeding.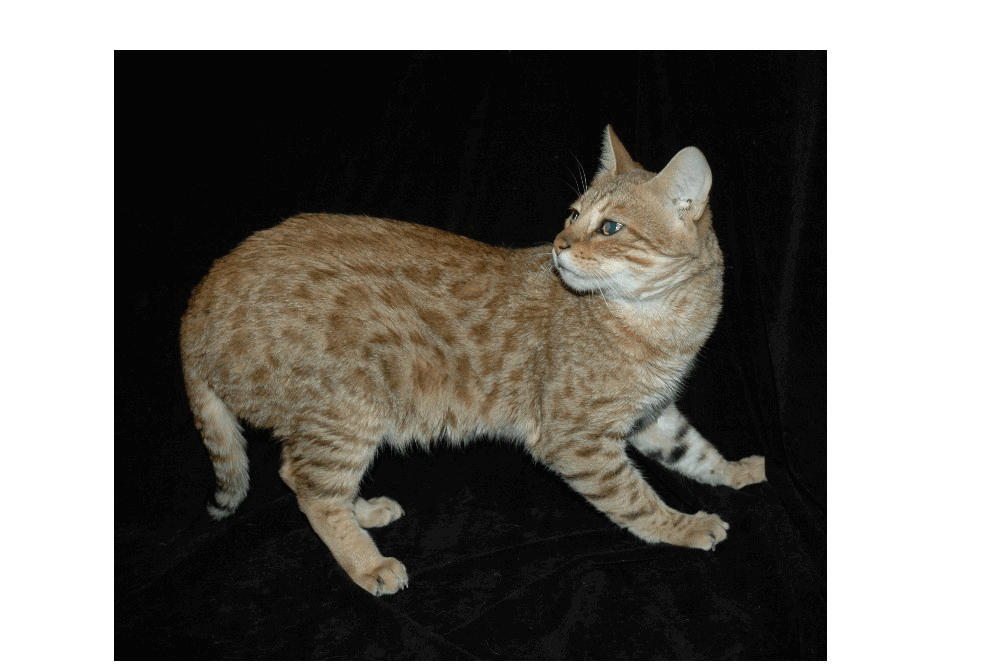 Our second Savannah stud is named Camelottaspots Hot August Knight (AKA Auggie). Auggie is difficult to photograph as he does not want to strike an adequate pose for the camera....or it could simply be that I am a lousy photographer.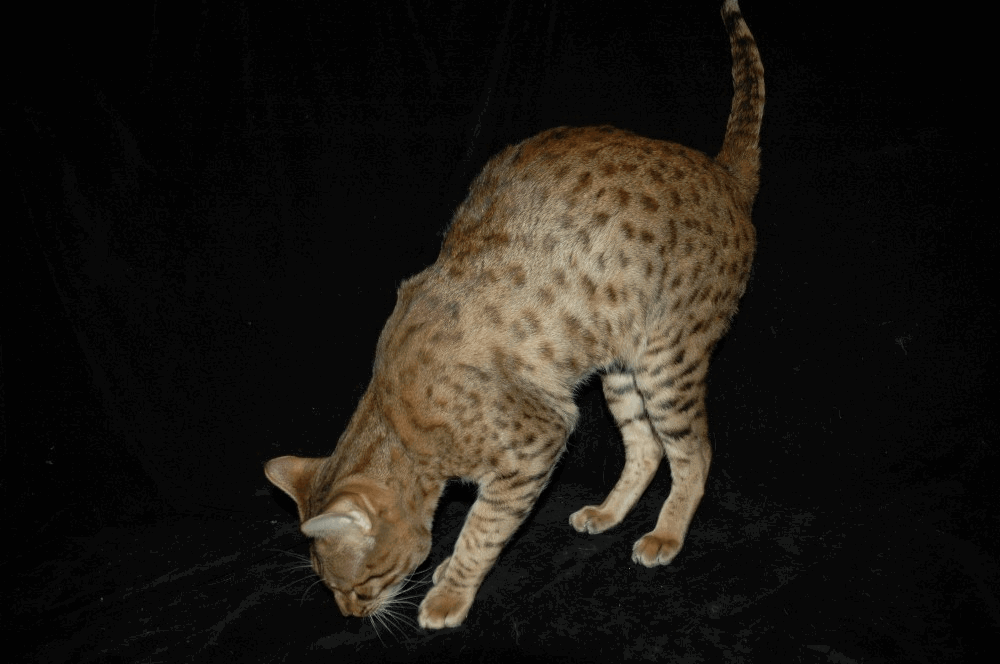 Our third Savannah stud is named Katnap Knight Thyme (AKA Ty). Ty is a tall, leggy, fellow with a highly rufoused color on his long body. His spotting pattern is nicely horizontal and he has a good profile. He is also extremely loving and affectionate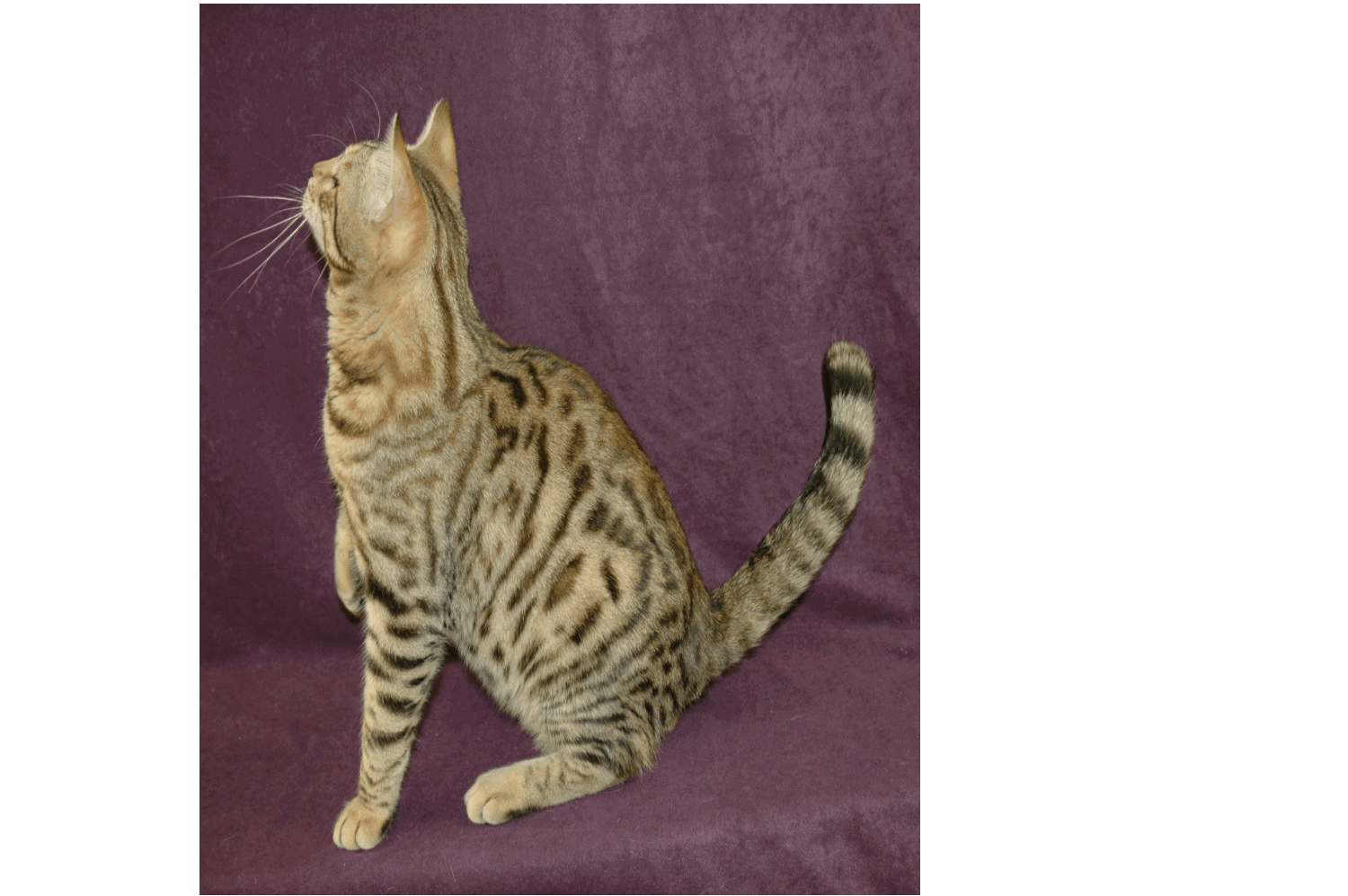 Meet Camelottaspots Prince Charming! This photo is of Prince when he was just 10 months old. Prince is a 2007 model and is a son of Camelottaspots Charmed Knight, pictured above. He weighed in at 21 pounds as a 22 month old male. Prince has a very light golden color. incredible eyes, and a nice thick, short tail. He is an F5A Savannah male.
Camelottaspots Charmed Prince(aka Sonny)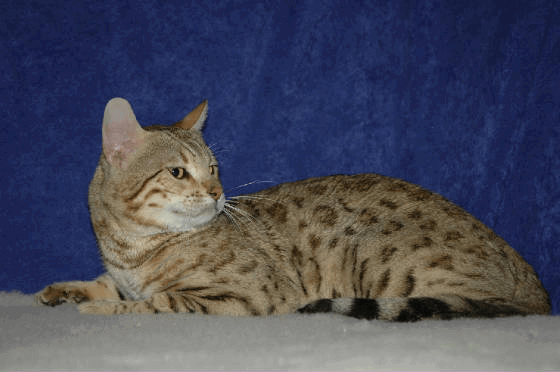 This is Camelottaspots Charmed Prince, aka Sonny. Sonny is the son of Prince Charming, pictured above. (Hence, his nickname of "Sonny"). Sonny is out of Camelottaspots Lady Rosetta. Like both of his parents, Sonny has an extremely golden colored coat. However, his outstanding feature for a cat of his generation is the totally "wrapped" nose leather that comes up over the top of his nose. This is a feature unique to his serval heritage. Sonny is approximately 11.5% serval and has already proven himself as a fertile male, having produced several gorgeous litters.