Pleased to be Cat Kingpin Certified

Thank you for your interest in our Savannah kittens. If you see one that you like, you may reserve that kitten by placing a non-refundable holding deposit on the kitten of your choice. For your convenience, we accept PayPal, cashiers checks, or personal checks if paid two weeks in advance of pick-up. Please note that 100% of the proceeds from the sale of our purebred kittens goes to support the rescue cats at the Exotic Heritage Cat Association of America, a no-kill feline only shelter and 501(c)(3) charitable organization.
We are very prompt in replying to email inquiries. So, if you contact us by email and do not receive a reply, please check your SPAM folder. If you still do not see an email from us, please feel free to call us at 928-757-1437 or provide your phone number and we will call you. HOWEVER, PLEASE BE ADVISED THAT I AM UNABLE TO HEAR ON A PHONE, SO I RESPECTFULLY REQUEST THAT YOU TRY TO EMAIL US FIRST. In the recent past, it seems that some of our emails have gotten lost in cyberspace, leading people to believe we have not responded to them. Please rest assured that if we receive an email inquiry from anyone, we reply to each one, even if we do not have what you are looking for. If you wish to place a holding fee or pay via PayPal, the holding fee is 30% of the price listed and you may use PayPal or PayPal credit by clicking on one of the buttons below:


OR

Have you purchased a kitten from us previously and are you looking to buy another?? Ask about our repeat buyer discount!

IF YOU SEND US A TEXT MESSAGE AND DO NOT RECEIVE A REPLY, PLEASE UNDERSTAND WE ARE NOT IGNORING YOU. UNFORTUNATELY, WE DO NOT HAVE CELL SERVICE AT OUR RANCH AND WILL NOT RECEIVE YOUR MESSAGE. BECAUSE WE DO NOT HAVE CELL SERVICE, WE DO NOT EVEN OWN A SMART PHONE. HENCE, WE DO NOT SEND TEXT MESSAGES AND CAN ONLY COMMUNICATE VIA EMAIL. These are the 2022 Savannah kittens! If you see one you like, please email us at blackmagicarabians@frontiernet.net with any questions you may have.
The Exotic Heritage Cat Association is desperate for operating funds. Hence, we have drastically lowered the prices on all of our kittens in order to generate money for cat food and cat litter for the 200 cats in the sanctuary! If you see a kitten you like, make us an offer.
Born on June 7, 2022 to Rona and Anton - TWO remnaining kittens from this litter. These are F6 SBT Savannahs.
Both remaining kittens are females. One is a brown (black) marble patterned The other is brown (black) spotted. They have been vaccinated and microchipped. If interested, please contact Arden at
blackmagicarabians@frontiernet.net
for pricing and to reserve one of these beautiful kittens.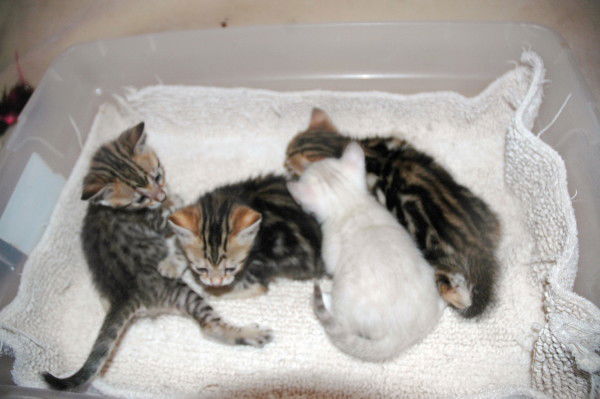 Brown (Black) Spotted Female - $1200 - This brown spotted female is available at an exceptionally good price. Notice her big ears! If interested, email Arden at
blackmagicarabians@frontiernet.net
. Reference Microchip #992000001533301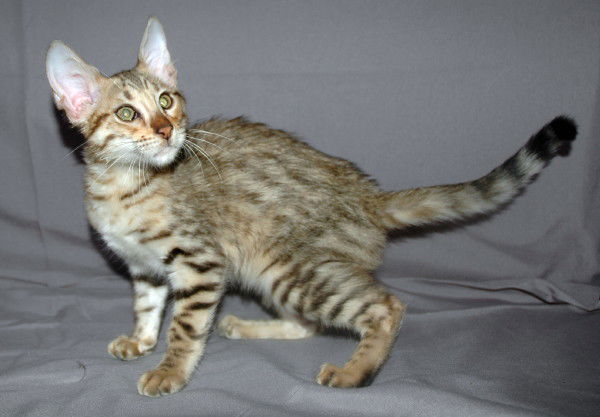 Brown (Black) Marble Female - $1000 - This stunning female kitten has a spectacular jet black marble pattern on a light golden background. She also as the cutest face. If interested, please email Arden at
blackmagicarabians@frontiernet.net
Reference Microchip #992000001533299.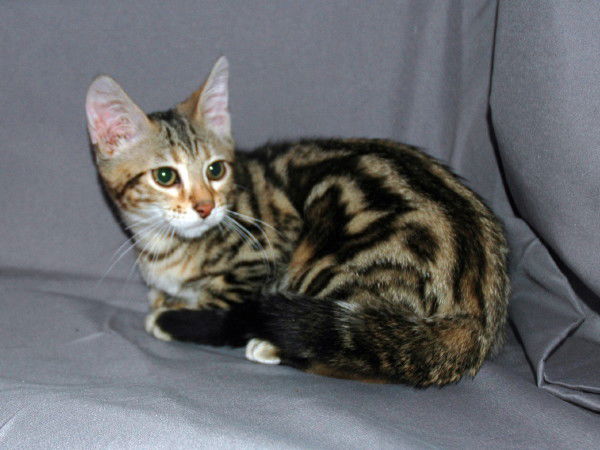 Brown (Black) Marble Male- MC# 990000007312320 - Born on May 27, 2022, this beautiful marble male has been vaccinated and microchipped. He is priced at $1000. He has NOT been neutered, yet, as we simply have not had the money to do so. However, if you are interested in him, we willl have him neutered before he leaves. Mom is Antoinette's Spirit. Dad is King Anton.
The picture below is of Mom - Antoinette's Spirit. She has a very loving personailty that she passes on to all of her offspring.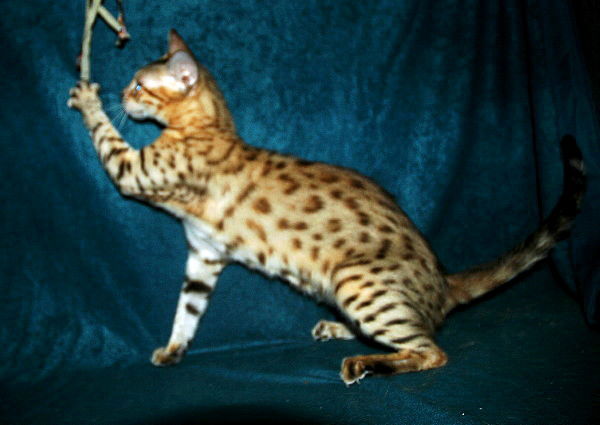 This is her marble son from 5-27-22. We call him Arnie. But,you can give him any name you want. Arnie is very loving, but also very playful. He does enjoy human company. Arnie has a gorgeous golden background color with a jet black pattern.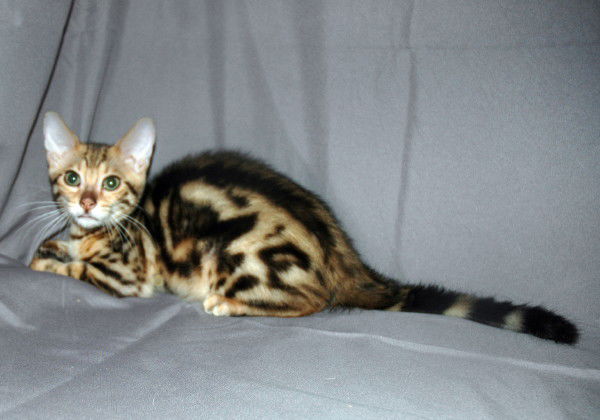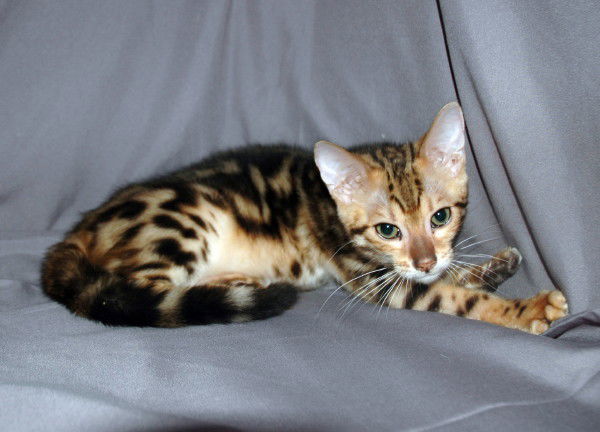 If you are interested in Arnie, please send an email to
blackmagicarabians@frontiernet.net
and referennce his microchip number. We will be happy to send you additional pictures of him.
A first time MOM - Rosaria and Anton produced a litter on March 11, 2022. Rosaria is five years old and this is her first litter. There are three remaining females in this litter. All are available and ready to go to their new homes. They have been vaccinated and microchipped. If interested, please email Arden at
blackmagicarabiians@frontiernet.net
and reference the microchip number of the kitten you want.
This is Rosaria: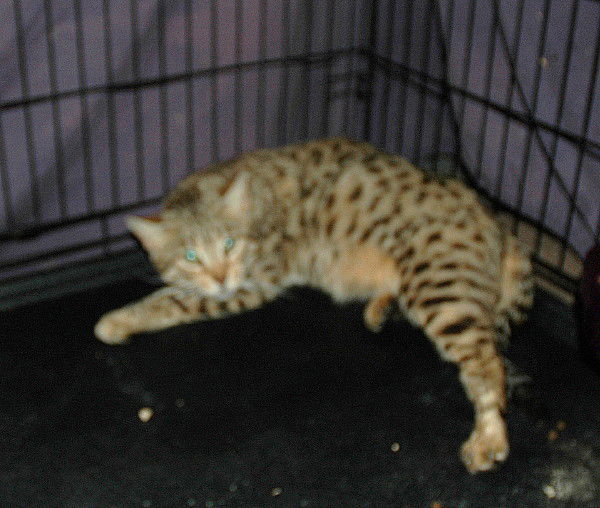 Female #1 - MC# 992000001533295 - Priced at only $1000.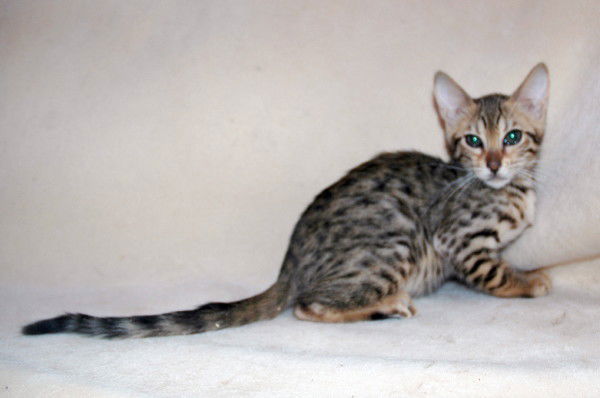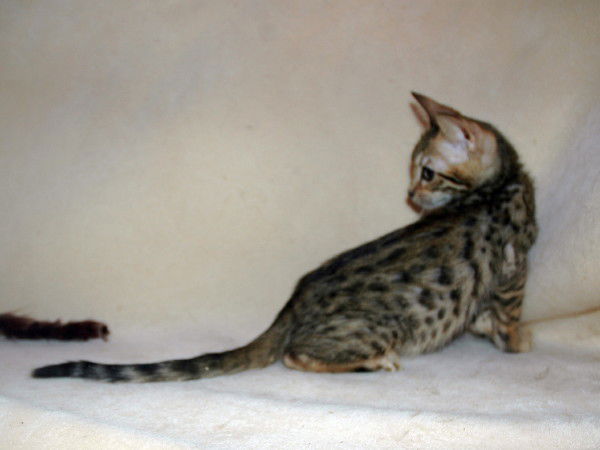 Female#2 - MC# 992000001533296 - Priced at $1800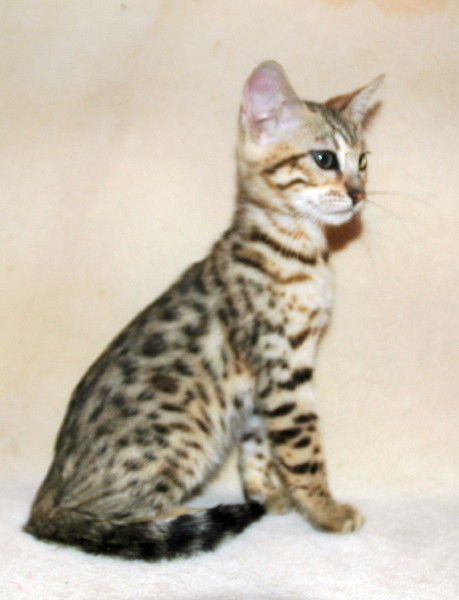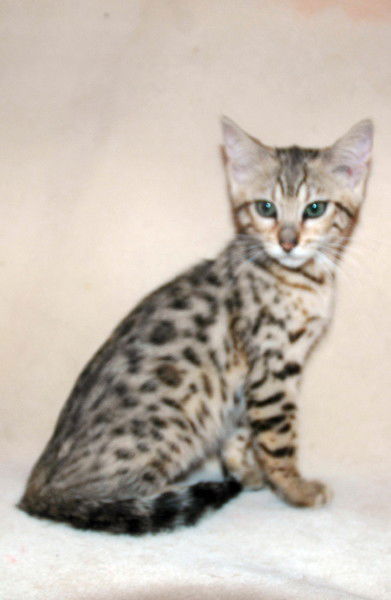 Female #3 - MC#992000001533297 - Priced at $1000