IF YOU SEND US A TEXT MESSAGE AND DO NOT RECEIVE A REPLY, PLEASE UNDERSTAND WE ARE NOT IGNORING YOU. UNFORTUNATELY, WE DO NOT HAVE CELL SERVICE AT OUR RANCH AND WILL NOT RECEIVE YOUR MESSAGE. BECAUSE WE DO NOT HAVE CELL SERVICE, WE DO NOT EVEN OWN A SMART PHONE. HENCE, WE DO NOT SEND TEXT MESSAGES AND CAN ONLY COMMUNICATE VIA EMAIL.
We are very prompt in replying to email inquiries. So, if you contact us by email and do not receive a reply, please check your SPAM folder. If you still do not see an email from us, please feel free to call us at 928-757-1437 or provide your phone number and we will call you. HOWEVER, PLEASE BE ADVISED THAT I AM UNABLE TO HEAR ON A PHONE, SO I RESPECTFULLY REQUEST THAT YOU TRY TO EMAIL US FIRST. In the recent past, it seems that some of our emails have gotten lost in cyberspace, leading people to believe we have not responded to them. Please rest assured that if we receive an email inquiry from anyone, we reply to each one, even if we do not have what you are looking for.
Born on January 5, 2022, this boy is an F6 SBT. Mom is Lady is Vivacious. Dad is Sir Stetson. He has been vaccinated and microchipped and is ready for his new home. If interested, please send an email to Arden at blackmagicarabiians@hughes.net and reference his microchip number.
BST Male - MC# 7312313 - Priced at $750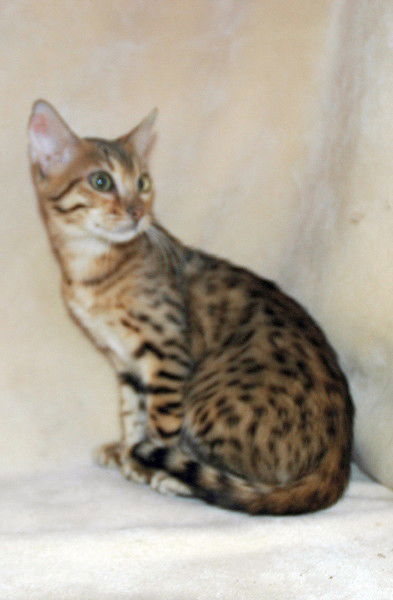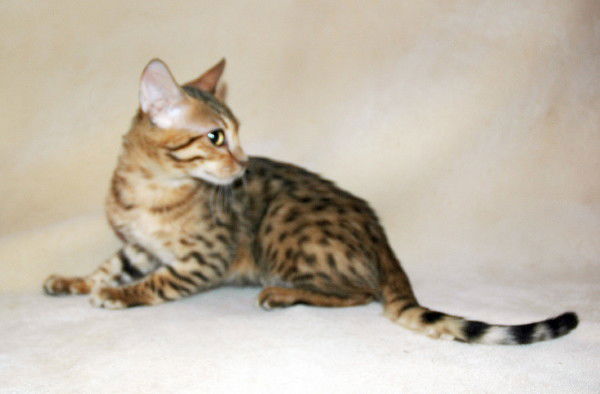 DO TO THE POOR ECONOMY, CAMELOTTASPOTS FINDS ITSELF IN THE POSITION OF HAVING SEVERAL KITTENS STILL AVAILABLE THAT WERE BORN IN 2021. IN AN EFFORT TO FIND THEM HOMES QUICKLY, THESE KITENS ARE AVAILABLE AT MUCH REDUCED PRICES.
Rambler and Weston produced a beautiful litter of three males on July 28, 2021. These boys are now ready to go to their forever homes. They have been vaccinated and microchipped. These are F6 TICA registered kittens. All of Rambler's prior male kittens have matured at 17 lbs or more. Hence, if you are looking for a good deal on a kitten that may mature to be larger than the usual later generation kitten, these boys may be just right for you.
Male #2 - This boy is the largest in the litter.
He has a black pattern, highly contrasted with his background coat color. $1500 including neuter. His name is Ryker and his MC# is 990000006190142. Ryker has already been vaccinated and microchipped. Ryker has NOT been neutered, yet, as he could be purchased as a future breeder and we have actually been contemplating keeping him here, for breeding. If interested, contact blackmagicarabians@hughes.net.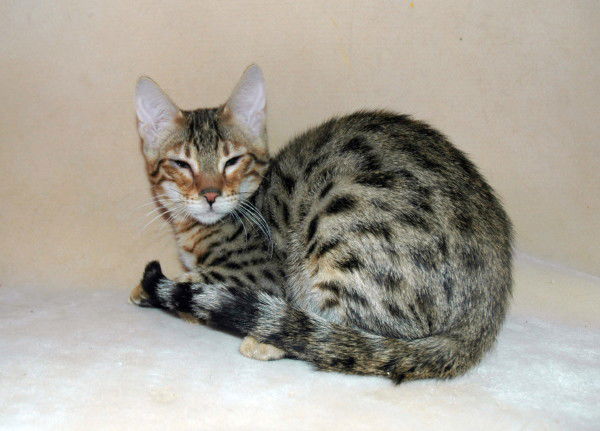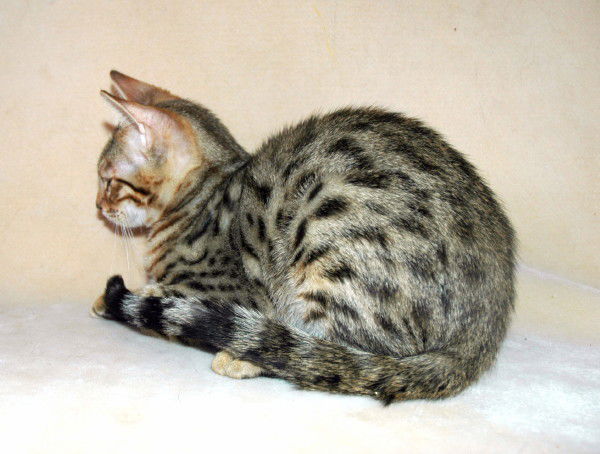 On April 13, 2021, Rosaelia and Anton produced a singleton SBT F6 brown (black) marble male kitten. MC# 99000005995149. Following are pictures of the marble kitten. This boy was showered with lots of attention from the moment of his birth by both his feline Mom and his human Mom. As a result, he is super human oriented and craves attention. He loves to play and is always doing "happy paws". If you are looking for a nice pet, at a reasonable price, this boy may be the one for you. Because he is off standard with respect to his pattern, he is being offered at $500 as a PET only. If you are interested in this boy, please contact blackmagicarabiians@hughes.net and reference his microchip number (MC#).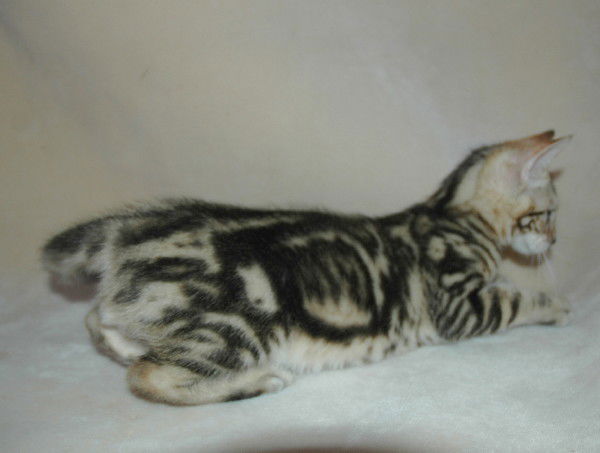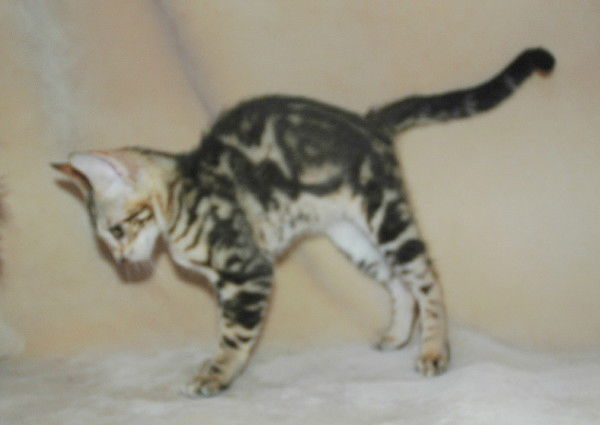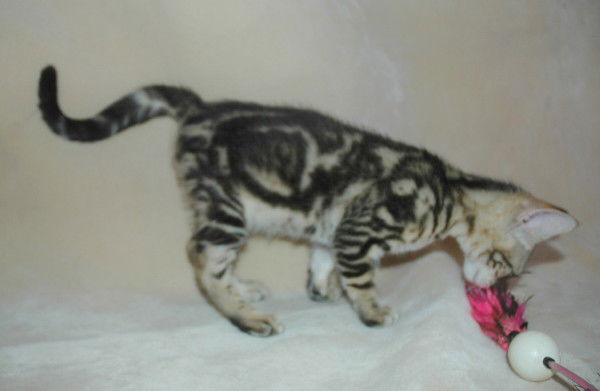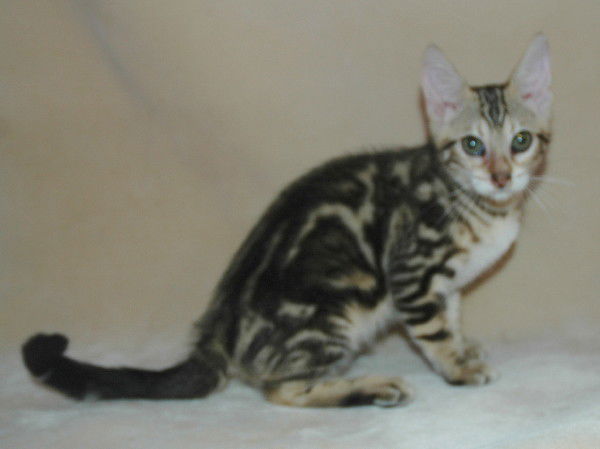 Spirit and Atreyu produced a litter that was born on March 27, 2021. There is one female remaining from this litter. Her name is Moya and her microchip # is 990000005992060. She is a beautiful serval colored female and is available as a pet or a future breeding queen. Her price is $1200. If interested, please send an email to Arden at blackmagicarabians@hughes.net.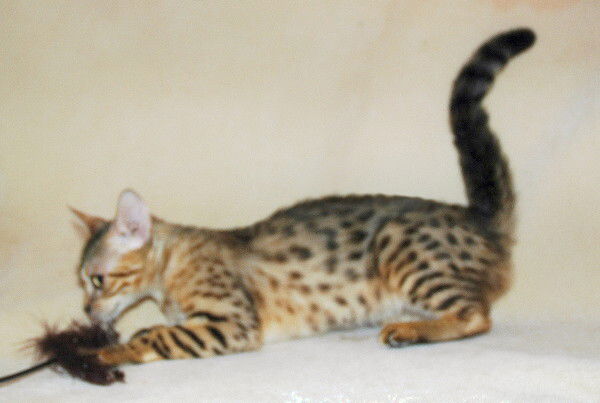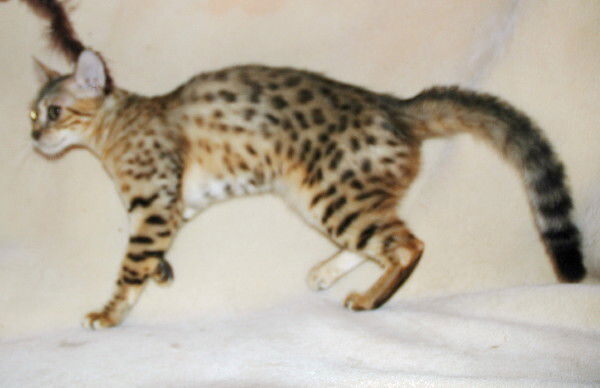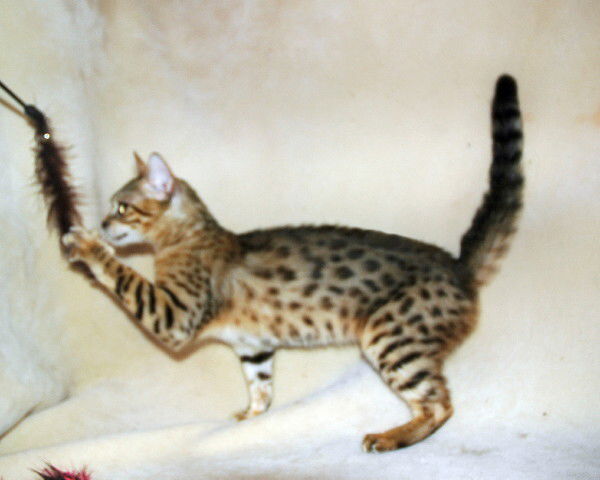 Born on January 21, 2021, this beautiful little F4 girl is available as a pet only. Her name is Princess Sonomi and her Microchip # is 990000004467178. Her Mom is our F3 female named Bella Mischa. Dad is Sir Stetson. She has been vaccinated and microchipped and is priced at only $500 (was $2500). She is NOT a large cat. But, she has a HUGE personality. If interested, please contact Arden at blackmagicarabiians@hughes.net